Trinity United Methodist Church
Love. Grow. Serve.
To watch updates and the latest sermons visit our YouTube channel!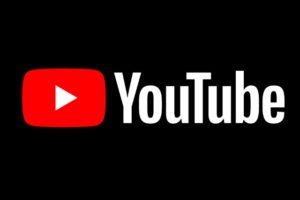 4/4/2020
Dear members & friends of Trinity UMC,
Here's your weekend update from Trinity Central (Rom's office). 'Just a few reminders–during this time of quarantine–about what's going on this weekend & coming week…
As we do our best to keep in touch with you during these challenging days, please do your best to keep in touch with us! You can connect with Trinity UMC via: 1) Trinity UMC Website: www.trinitylomira.org (which everything is on!), or 2) Facebook – Trinity UMC Facebook Page (please 'LIKE' when you check us out), or 3) Trinity Lomira YouTube Channel, which is the video platform we use for all our videos: go to (https://www.youtube.com/channel/UCPmvHzPcve1IS9vRSj0OYWg?view_as=subscriber). Use your smartphones or your smart TV to catch us on YouTube!
I've continued the mid-week video chats with the congregation–another we're trying to stay in touch at this time; I will do that video chat a couple times a week–one for updates, the other for prayer (on Mondays).
Jessica and I will continue to do a mid-week update via email/text link to keep everyone in the loop as to what's next at Trinity UMC.
FINALLY, Easter is coming (Sunday, April 12)! It looks like we mostly likely won't be together physically for Easter, but that doesn't mean Easter's not happening! As a congregation, TRINITY UMC WILL BE CELEBRATING THE RESURRECTION through the display of Easter flowers at our homes. Again, this is one way we can 'be together' on Easter morning, without breaking the CDC distancing rules! We have somewhere between 60-70 flowers to distribute to you (if you ordered this past week). We will be distributing these flowers via curbside pickup at church. There will be a pickup at Trinity on Good Friday, the 10th from 5-7 PM, then on Holy Saturday, from 11:30 AM-1:30 PM. Please enter from the Ashford Avenue side of our property, then drive around the building where the pickup will be under the carport. What an incredible witness to Christ's resurrection on Easter morning–and to what Trinity UMC is all about! (Jessica will also have instructions with your flowers for taking pictures & getting them to the office, so Jessica can do something special with them for our first Sunday back together–whenever that is…)
Tomorrow's Palm Sunday worship will be premiered at 8 AM, then you can watch it anytime after that! It can be found at: https://www.youtube.com/watch?v=GWJn4PqXSIA … Plan on joining us for Palm Sunday worship, as we continue in our Lenten series–The Cross of Jesus–and learn more from Jesus' last words together!
In preparation for tomorrow's worship, please read the following scripture so you're ready to go (John 12:9-20, NLT): "When all the people heard of Jesus' arrival, they flocked to see him and also to see Lazarus, the man Jesus had raised from the dead. 10 Then the leading priests decided to kill Lazarus, too, 11 for it was because of him that many of the people had deserted them and believed in Jesus.
12 The next day, the news that Jesus was on the way to Jerusalem swept through the city. A large crowd of Passover visitors 13 took palm branches and went down the road to meet him. They shouted, "Praise God! Blessings on the one who comes in the name of the LORD! Hail to the King of Israel!" 14 Jesus found a young donkey and rode on it, fulfilling the prophecy that said: 15 "Don't be afraid, people of Jerusalem. Look, your King is coming, riding on a donkey's colt."
16 His disciples didn't understand at the time that this was a fulfillment of prophecy. But after Jesus entered into his glory, they remembered what had happened and realized that these things had been written about him. 17 Many in the crowd had seen Jesus call Lazarus from the tomb, raising him from the dead, and they were telling others about it. 18 That was the reason so many went out to meet him—because they had heard about this miraculous sign. 19 Then the Pharisees said to each other, "There's nothing we can do. Look, everyone has gone after him!"
This was Jesus' day of triumph, just before the end. It is amazing to me how many did not recognize him for who he was at that time. Let's not make the same mistake, as we move into Palm Sunday together. It is our King who comes riding on a young donkey, just as the scripture predicted. It's the Messiah. It's our Savior!
Get ready for Palm Sunday, for more words from Jesus on the cross, and I'll be praying with you again via a video chat first of the week,
Rom